Sponsored by Historic England
Working with Dunster Museum

Early Dunster Project Autumn Event
The SANHS Building Recording Group's Early Dunster Project had been planning to hold a live event in September 2020 to give an update on the project, including a programme of lectures by guest speakers and an exhibition illustrating some the progress and findings of the project to date. Obviously COVID-19 has impacted our plan, but undeterred, we will now be staging it as an On-Line event during September and October.
Check below for more details of the event programme and to register for the lecture series.
This is a Free event with donations to the Somerset Archaeological and Natural History Society. A voluntary donation would however be greatly appreciated. We suggest a donation of £3 or more.
A series of diverse and informative on-line lectures ("webinars") presented by distinguished experts in their respective fields.
These will be presented live through the Zoom video channel on the dates and times detailed below.
A Walk Through Dunster's History
Saturday 26 September at 2pm
Local historian Barbara Hoffbauer will take us on an introductory tour of Dunster's recorded history, from 1066 to the present day.
The Church and Priory
Saturday 3rd October at 2pm
Renowned local expert Jerry Sampson talks about the Church and its central role in Dunster's history
West Country Cruck Frames
Saturday 17th October at 2pm
We are delighted to welcome Nat Alcock, regarded as the UK's leading expert on mediaeval crucks to share his wealth of experience.
Early Dunster - The Story So Far...
Saturday 24 October at 2pm
Mary Ewing,  Architect and leader of the Early Dunster Project, takes a look at the plans and layout of the typical Dunster house
Dunster Castle Gatehouse
Saturday 31st October 2020
Exmoor archaeologist and Project Team Member Isabel Richardson discusses the report on the history of the Dunster Castle Gatehouse, as surveyed by the Early Dunster Group 2019 – 2020
Alongside the webinar series we are hosting a series of on-line exhibitions on the SANHS website, illustrating various aspects of  typical Dunster and West Somerset architecture and local history, and looking at some of the particular areas of research within the Early Dunster project.
The exhibits will be available to view on demand from 26 September.
A fascinating look through the architectural features that the Early Dunster project is uncovering, and how we use these features to help understand and date our mediaeval buildings
History meets modern technology with this computer-simulated tour around a typical Dunster House as it would have looked in mediaeval times.
One of the particular areas of interest within the Early Dunster project is the diverse range of carpentry techniques and styles which we are discovering. This on-line presentation takes a look at some of the findings so far...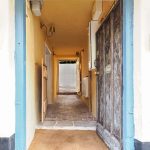 The owner and restorer of one of our early Dunster houses gives us a video tour of his house showing some of the surviving original features.
Looking at Inventories in the Somerset Heritage Centre's collection to see what they can tell us about the lives and households of some Dunster inhabitants
What do we know about the history of the houses? - who lived in them, and when? This presentation introduces some of the documents we use to trace that, and some of the stories we've discovered so far.