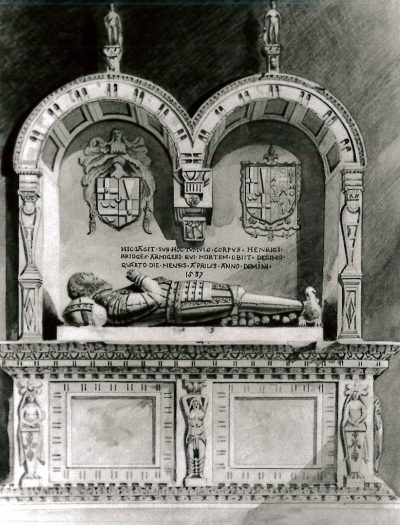 History
The Society was founded in 1849, and began to form a library (and a museum) in 1850. From the start books and journals came – and continue to come – via purchase, exchanges with other societies, donations and bequests. Substantial collections came from the Taunton and Somerset Institution between 1875 and its closure in 1883. Other notable acquisitions include those from W.E. Surtees (1889), Frederick Brown (1890), Edwin Sloper (1905) and W. Jerdone Braikenridge (1908), as well as Charles Tite, whose magnificent collection of about 3,000 volumes is a unique and important facet of the recorded history of Somerset.
Origianlly housed in the Taunton and Somerset Institution's rooms, SANHS' library moved to Taunton Castle in 1874, to Taunton public library in Paul Street in the 1990s and to its present home in the Somerset Heritage Centre (SHC) in July 2010.  A Library Collection Agreement exists between SANHS and Somerset County Council (SCC).
 SANHS library books and journals can now be consulted by the public at SHC, and SANHS members may borrow books, but not journals.  The Society continues to add to the Library collections.  New books and journals are displayed in the SHC Searchroom, where staff are always on hand to provide help and answer queries.
A very substantial manuscript collection was separated from the printed books and deposited in the Somerset Record Office in the 1950s. This collection, part of SANHS Archives, is also now housed and available for consultation at Somerset Heritage Centre.
See further details of the Archives Collection below.
Library catalogues
The society's library catalogue is now held as one of a suite of online catalogues hosted by South West Heritage Trust (www.swheritage.org.uk) . The most direct route to the SANHS library is as [http://library-cat.swheritage.org.uk/advanced-search – functional link to be added.] Enter search terms as required, tick the SANHS box to limit your search to the Society's collection only, and click the yellow Search button. For further information, click the Help button at the top of the page. The catalogue can be searched from a computer or device at home, in any public library, and in the Searchroom at the Somerset Heritage Centre itself.
The old card catalogue can be consulted there as well and remains largely accurate, but far from complete, as new additions have not been made to it for several years.
Each full catalogue entry for a society book includes its shelf number, usually a combination of letters and numbers, eg. AR12-1, or Gray 4-15, and this should be included on an order slip when asking for a book to be produced for reading or borrowing. Further help is readily to hand to personal callers in the SHC Searchroom and by e-mail from [email protected] 
≈  ≈  A few examples from our extensive library collections  ≈  ≈
A woodcut from one of our eleven 16th century titles.  This is from "Neue biblische Figuren der alten und neuen Testaments" of 1565, by Sigmund Feyerabend (or Feuerabend) (1528-1590).
"A letter … concerning the raising of the siege of Taunton", which was sent to William Lenthall, the Speaker of the House of Commons.  It was printed on 10 July 1645.
We hold over 500 books published in the 17th century.
One of our many books on vernacular architecture.  Local history and historic buildings are two of SANHS' core areas of interest. 
A handbook published by the Botanical Society of Britain & Ireland.  We hold the majority of their publications, and of many other natural history societies and interest groups.  They are actively collected. 
SANHS Library special collections
Braikenridge Collection
The Braikenridge Collection was formed by George Weare Braikenridge, F.S.A., F.G.S (1775-1856) of Broomwell House, Brislington. It originally took the form of an extra-illustrated copy of J. Collinson's History and Antiquities of Somerset (1791), enlarged from three to fourteen large volumes with the additions of prints and watercolours. The majority of the latter were commissioned from William Walter Wheatley (1811-1885). Examples have been published in Somerset: the millennium book, edited by Tom Mayberry and Hilary Binding (Somerset Books, 1999), in Sir Stephen Glynne's church notes for Somerset, edited by Michael McGarvie (Somerset Record Society, 1994) and elsewhere, and a full description and itemised catalogue is included in the SWHT online archive catalogue at https://somerset-cat.swheritage.org.uk under the class-mark A/DAS/1
Pigott Collection
The Pigott Collection was commissioned by John Hugh Smyth-Pigott, FSA (ca 1792-1853) of Brockley Hall and of Grove House, Weston-super-Mare. It consists of six large volumes containing 1,154 wash drawings entitled 'Illustrations of the Ecclesiastical and Domestic Architecture of Somersetshire …' The artists were John Buckler, FSA (1770-1851) and his son John Chessell Buckler (1793-1894). Examples have been published in 'Somerset: the millennium book', edited by Tom Mayberry and Hilary Binding (Somerset Books, 1999), in 'Sir Stephen Glynne's church notes for Somerset', edited by Michael McGarvie (Somerset Record Society, 1994) and elsewhere.  A catalogue was published in the Society's Proceedings, vol. 8 (1858), pp. 149-190, which is available online at https://archive.org/details/proceedings of som08some.
Philip Rahtz slide collection
The society has, in 2019, received from his widow, Lorna Watts, a collection of several thousand 35mm slides taken by Philip Rahtz (1921-2011). He was described by Mick Aston as 'the 20th century's most important archaeologist in Somerset' (obituary in SANHS Proceedings, vol. 155, pp. 317-318).
The slides include excavations at Cadbury (Congresbury), Cannington cemetery, Cheddar Saxon and medieval palaces, Chew Valley Lake and Glastonbury – Beckery and the Tor. We propose to index them and arrange further digitisation, but a large number have been digitised already, and may be found at https://dlib.york.ac.uk/yodl/app/collection/detail?id=york%3A790177.
This example, showing a tenth century chapel and bell pit at Cheddar, is reproduced under the University of York's Creative Commons Attribution-Non-Commercial-Share Alike Licence.
SANHS Library –  members' news
Wants lists for the library
The Library Committee wishes to anticipate offers of books from members who may themselves be downsizing, or clearing others' estates. We are identifying books which we do not hold already, which do not justify outright purchase from our limited funds, but which would make worthwhile and welcome donations should they be offered. Click here [link to be added] to read the initial list of gaps in half-a-dozen major series. We intend to add others in due course.
Access to SANHS Library (from January 2019)
The Library committee have purchased book shelves for the SANHS room in the Museum of Somerset and these now have a collection of books for members to go and browse. They are all duplicates of what is available from the library at the H.C. and it is hoped to add to them when a further bookcase is obtained. This facility is only available to members on the days and times when the Museum is open: Tuesday-Saturday and some Bank Holiday Mondays, 10-4.30.
Access must be booked prior to visiting by contacting Louisa Gillett, SANHS Office Manager, to check the room isn't in use for meetings. Your membership card must be produced at reception to enable you to access the room.
SANHS argued for the need to have a room in the Museum when it was renovated and I hope that the membership will justify that argument. The amount of usage will be monitored and made known to the membership.
There is not a separate catalogue of what is on the shelves, although the books can be distinguished by shelfmarks starting with the letter M in the overall catalogue, but one of the complaints that was voiced when members lost free access to browse, was that they wanted the freedom to do so.
May I remind members that use of the SANHS room in the Museum must be booked via Louisa at all times, and not by approaching the Museum staff.
David Bromwich, Hon. Librarian, November 2018
SANHS Archives Collection
The Somerset Archaeological and Natural History Society became a collector of archives and manuscripts soon after its creation in 1849, partly in response to its wish to gather materials for a large-scale history of the county. Early acquisitions included a reputed charter of King Ine, dated AD 705, and large quantities of material evidently rescued from the Diocesan Registry at Wells. By the 1930s, the vigilance of antiquarians such as Thomas Serel of Wells and Charles Tite of Taunton, together with the gifts and loans of many organisations and individuals, had resulted in a collection outstanding in its richness and diversity. It was transferred to the Somerset Record Office from 1935 onwards, and to this day remains perhaps the most important non-official collection of Somerset archives in existence.
In addition to the charter of King Ine, other individual treasures of the Society's collection include a magnificent charter, dated AD 995, confirming Ilminster and West Camel as possessions of Muchelney Abbey, a mid-15th century cartulary of Minchin Buckland priory, cartularies of the Beauchamp, Hungerford and Moleyns families, and the remarkable correspondence of Edwin Atherstone with some of the 19th century's leading literary and scientific figures. The Society's collection is chiefly impressive, however, not for the individual items it contains but for its range overall. Court rolls for Wrington and Marksbury, dated 1281 to 1443, stand at the beginning of an important group of manorial records, some of them purchased from the collection of Sir Thomas Phillips; the many thousands of property deeds accumulated by the society begin as early as the 13th century; maps are abundant, particularly from about 1750 onwards; and the collection also contains many parish records which at some date strayed from parish custody. They include overseers' accounts for Pitminster, 1589-1636, and churchwardens' accounts for Cheddar, 1612-1674, and Charlinch, 1650-1653.
The needs of genealogists are particularly served by the many wills and will transcripts contained in the collection, as well as by the parish register transcripts and indexes compiled by Edward Dwelly and others. Several distinct antiquarian collections are also preserved with the Society's archive holdings, including George Sweetman's historical notes on Wincanton, the Arthur Hull collection relating to Chard, the papers of the Somerset historian Thomas Hugo, and the "Survey of Somerset" produced in the late 18th century by Richard Locke of Burnham.
The first serious attempts to list the Society's collection were made in 1926 by Colonel Phipps of Milverton, and in 1947 by R.C. Innes Winstanley. The arrangement they imposed on the records has largely survived to the present day, though since the transfer of the bulk of the collection to the Somerset Record Office in 1958 much additional listing and arrangement has been undertaken. Extensive lists and finding aids can be consulted at the Record Office, and in addition, summary lists can be consulted in SANHS Proceedings, volumes 113 and 114. A detailed history of the Society's role as a collector of archives, given as his Presidential Address by Derek Shorrocks, is contained in its Proceedings, volume 133, 1989.
The Record Office moved to the new Somerset Heritage Centre (SHC) in 2010, and is open to the public there. SANHS Archives collection is searchable through the SHC online catalogues [link to be added].  Please telephone 01823 278805 for opening times.